Sports have a different following depending on the continent, the state and even the culture. If in Great Britain, for example, cricket and rugby are popular, in Italy these are considered niche sports and we are all fed up with football, with basketball and volleyball chasing from a distance.
When we think of the most popular American sports, the mind immediately goes to the NBA, but in reality, in terms of turnover, the highest basketball league is only the third. In the land of stars and stripes, the NFL (football) and MLB (baseball) lead the television audience, although football and baseball are the most popular and prestigious sports at the high school and college levels.
Baseball here has never really caught on and this sport has always received very little regard from CONI, also because there are no facilities whereas in the US, for example, each neighborhood has its own baseball field.
So if you play as MLB the show they are very popular abroad and all over the world, they are rarely sold here. Not because they are poorly done (what's more, year after year they get closer to the perfection of the simulation), but because we are extremely niche titles. Therefore, this review of the latest incarnation of the American baseball simulation produced by Sony is aimed at these very loyal and passionate few.
The series is long-standing and proven. For 17 years it has presented a new chapter year after year and has accompanied fans for three generations of consoles. MLB The Show has always been a PlayStation exclusive title and only recently has the game opened up to other platforms. Notably, the game came to Xbox last year, and in this year's edition, MLB The Show 22 is available for the first time on a Nintendo console.
To accompany this cross-platform transition, developers have offered entirely new cross-platform and cross-play. You can basically play with your profile, your career and your progress regardless of the console. Obviously this does not work for a single user, since 2 consoles and 2 copies of the game would be needed, but to play with a friend with your account or have fun online between users with different consoles. This will create a large and unique multiplayer community.
The MLB season has just started and he will be with us until October. The game modes are historical and already well tested. We have impromptu matches and live line-ups, which follow the actual league schedule and allow us to recreate matches as they will be played in reality, taking into account injuries, unavailability and additions and changes.
Then there's Road to the Show, which returns again this year offering a solo career mode. It's a kind of My Player where you pick a position and, starting from scratch, you have to work your way up to the majors. On the way before reaching the finish line there will be many minor leagues and teams, and there is also a social aspect as you can establish and nurture relationships with all members of the league.
There are not many novelties compared to the past: the possibility of establishing a relationship of trust and esteem with the coach returns, but the only real novelty is the possibility of becoming a two-way player like the cover man Shohei Ohtani, who is both pitcher and batter. Then we have the classic Franchise mode, in which you choose a Major League team and start the championship with it, also managing all aspects of the squad, tactics and the transfer market.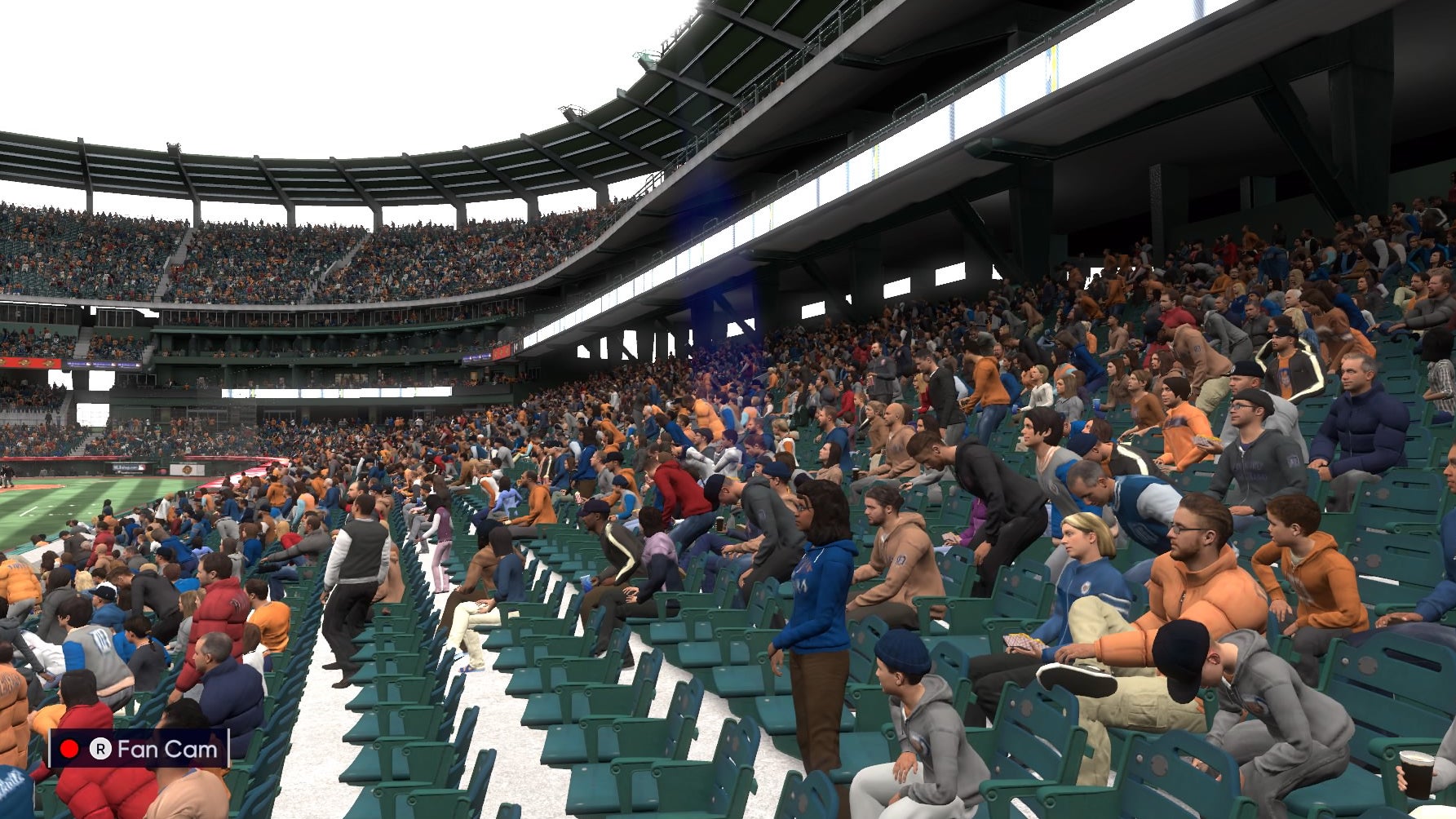 Win rate and losing streaks affect the simulation of the season, and overall, even if there are a few things missing that appeared in the past (one in all online seasons), it's very nice and accessible for everyone. After a few games, you're happy to let loose, even if you're not an MLB fan. Surely, of all the game modes this is the most accessible and the best to tiptoe into the world of the Major Leagues.
Diamond Dynasty is instead a dedicated grinding mode in which you must collect stickers earned by discarding packs purchased with microtransactions or in various ways with game progress. Once a starting team has been assembled, they play mini-seasons against each other, always trying to level up players to stay competitive online and win season prizes. It is therefore a mode similar to FIFA Ultimate Team and NBA 2K MyTeam.
However, compared to FUT and MyTeam (particularly the latter), this Dynasty Mode is more player-friendly and therefore less frustrating, with minor differences that really do change "the cards on the table" a lot. Some examples? There are no contracts, so no in-game credits are wasted to play. Season Grand Prizes can be achieved with a 40 win number or a streak, no need to win 12 games in a row or try to cheat matchmaking to get an easy matchup.
These cards earned as seasonal rewards then become obsolete less quickly, so if you're a "no money player" you don't need to sell your gear every week for fear of drastic devaluations. And you don't have to play online to complete the season objectives, so those who prefer can play more relaxed games against the CPU.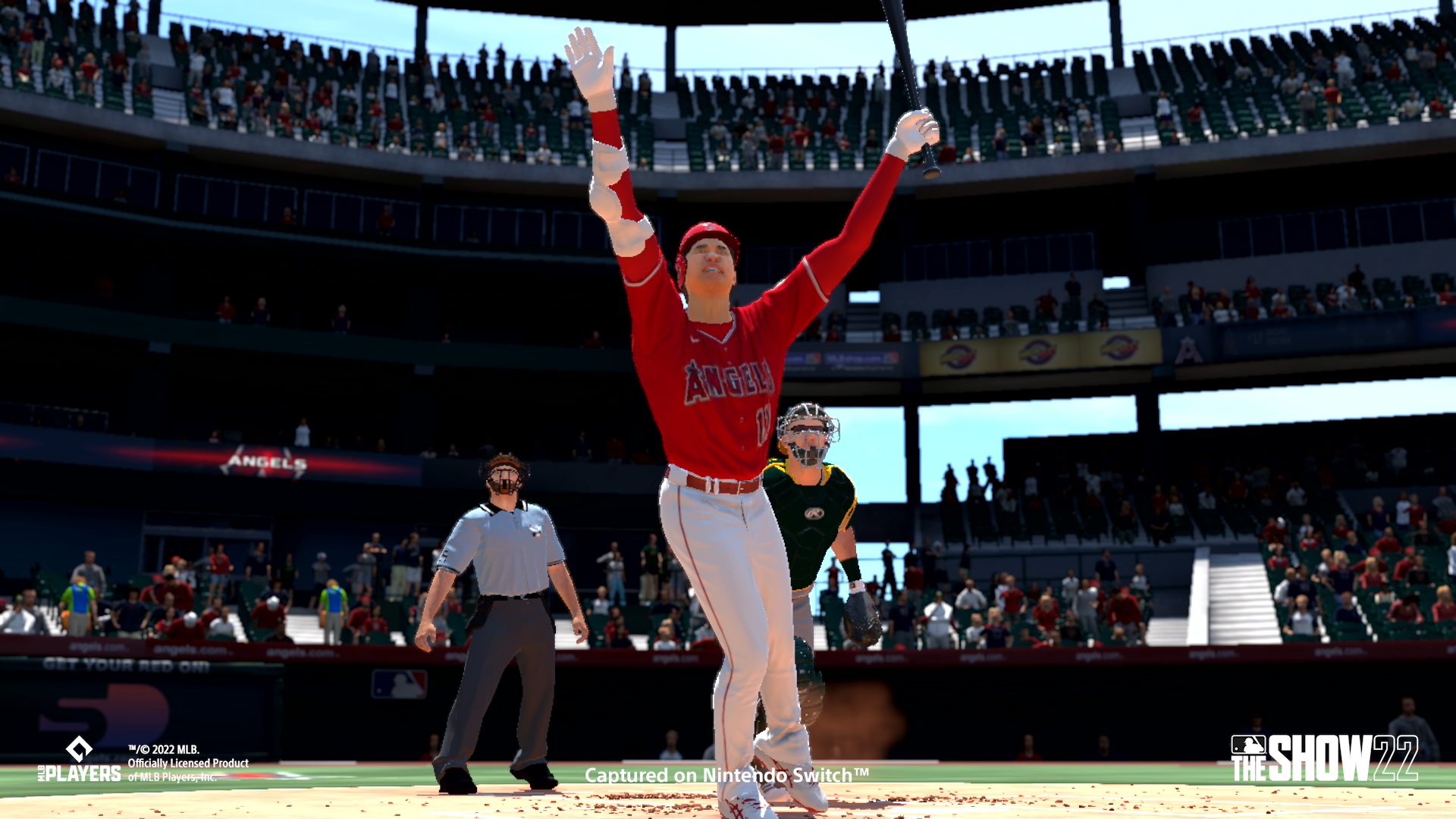 In addition to these small but impactful differences, there is also the ability to play in 2v2 or 3v3 co-op, and finding players is now a breeze thanks to cross-platform adoption. Ideally, the most fun is achieved by playing with friends, and then yes, this mode will engage you from March to October.
Learning to play, for those who have never tried the series or were unfamiliar with baseball, is pretty straightforward. With a little patience, in a couple of days you'll learn all the basic rules of this sport, thanks to an excellent tutorial system that doesn't get boring because it comes into action only when necessary, therefore in small doses. Obviously, learning the game's advanced techniques or patterns will require much more than a tutorial, but thanks also to a dynamic difficulty system, the game will weave the experience that best suits each individual user. We also liked the ability to play a classic game (from the PS2 era), which gives us a better appreciation of the evolution of the series.
As for the technical aspect, the game does not have great differences in gameplay between the current or the last generation, and should be cross-play and multiplatform. So the only discrepancies are in loading times and graphics quality, with support for native 4K and 60fps on PS5 and Xbox Series, while Switch and next-gen consoles are less beautiful to look at. and less fluid.
The PS4 version we tested generally retains much of the current-gen graphics quality, but the framerate is less close to 60fps during gameplay and is always capped at 30fps in cutscenes. On the Switch, there's a noticeable loss of detail, a lack of AA and AF filters, and the frame rate often drops below 50fps during gameplay. On the audio side, we also have a new commentary team, made up of reporter Jon Sciambi and analyst Chris Singleton.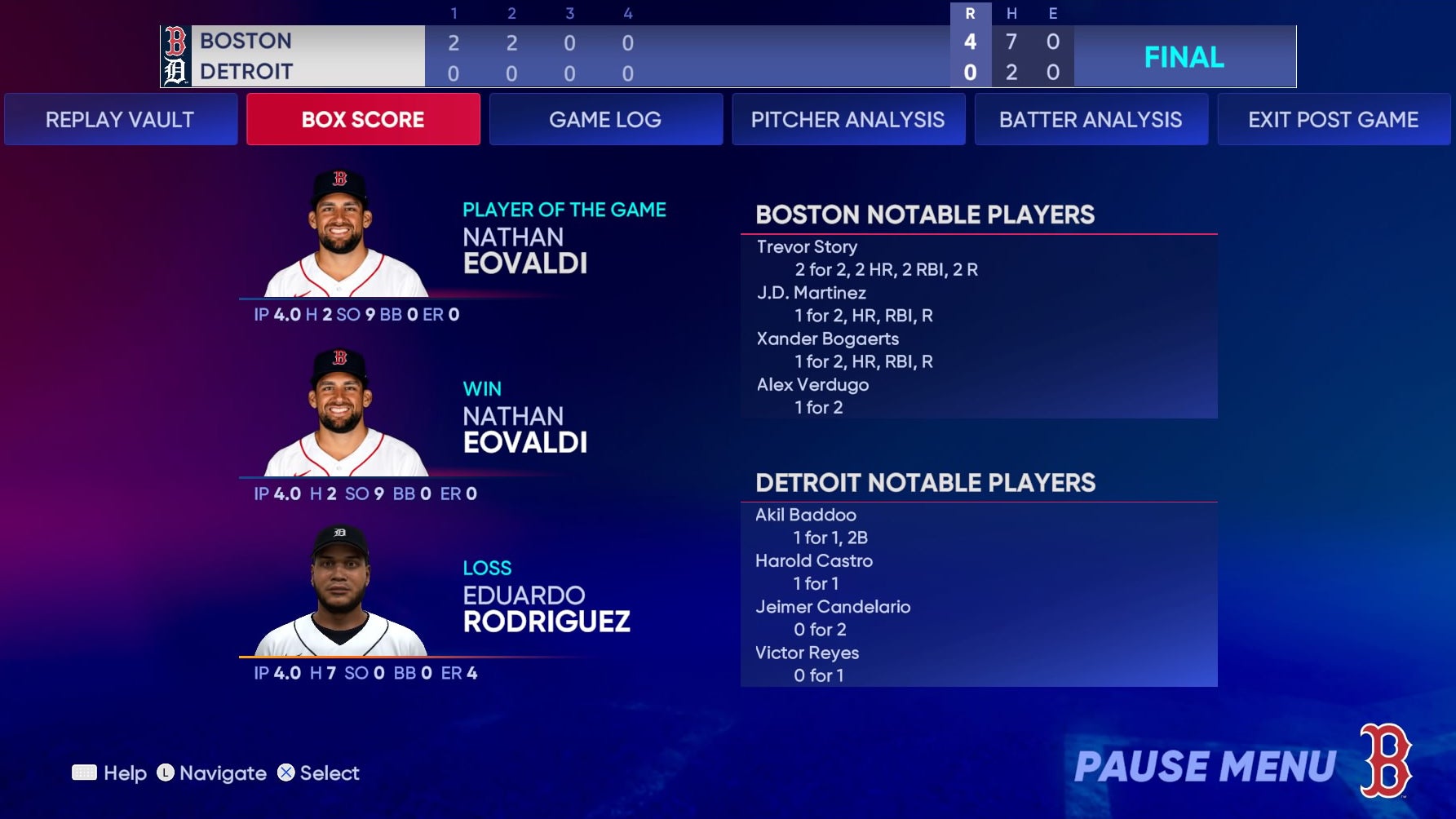 There are no particular flaws in this new chapter: MLB The Show 22 is the game to buy if you're a Major League fan or if you want to get closer to this sport, perhaps together with some friends, which is now even more feasible. thanks to cross-platform.
The Dynasty mode is less "toxic" than other sports franchises, and the game is really beautiful to look at: on PS5 and Series X/S it's very realistic… but also on PS4, no kidding! A small negative note: the Italian localization is missing, not only for the comment but also for the menus.
8
/ 10