The Yankees will try again, they haven't won the title since 2009. But there are two teams that now have everything to win: Chicago White Sox and Toronto Blue Jays. With Tampa Bay, Boston and Houston still wanting to surprise
NATIONAL LEAGUE, THE GUIDE
Yankees equals baseball. This is enough to indicate a dimension that the New York team has projected throughout the world and that goes even beyond the sport played on the diamond. The Yankees represent baseball and the Baseball is represented by the Yankees. Or at least it was. Because the team that has won the World Series 27 times, cannot find victory since 2009. And in the last 22 years he has only won twice. Which is sensational, if we think that the Yankees have won in their history an average title every 4.5 seasons. They will try again but they have to find their own way to emerge in an era where the champions are many and well distributed. Among the novelties of the year is the change of name of the Cleveland… Former Indians. We will have to get used to calling them Guardians. It's not the first time Cleveland has changed its name, but it was a long time ago (team founded in 1894). In the past there has been Rippers, Lake Shores, Bluebirds and Napoleons… But not as a tribute to the French emperor. Simply, the captain of the team was called Nap Lajoie, so his teammates became Napoleons. For the same reason in 1914 they became Indians, because Louis Sockalexis, a Native American, played there. A name that has overcome a century of history but not the controversy over the use of names and especially logos that can be offensive to some communities, such as the Native Americans. So Guardians. Name originating from eight large statues towering over a bridge (Hope Memorial Bridge): The Traffic Wardens. No epic stuff.
AL East: four teams in contention
read too
MLB, the 2022 baseball season is ready to begin
Once again it will be the most balanced division Y more difficult all in all. Because there are four teams that start in the predictions of the American media in the group of the 10-12 strongest in history. the yankees the manager confirmed Boone, but killed some of his employees. Something needed to be changed. The Bronx Bombers continue to be with Judge, Stanton, Gallo and Rizzo who has been re-signed by a free agent. has also arrived donaldson, one who was MVP but who has to show that he is still 100% at 36 years old. And the incorporation of a versatile player who knows how to defend and run like Kiner-Falefa it will be useful. The Spring Training of the new catcher owner Higashioka definitely promises well, Gary Sanchez is gone as a receiver but it was already clear his decline in New York. Better change. You don't change on the mound instead, Cabbage continues to be one of the most prestigious pitchers and adds severe returning But health has never been an ally of Yankees pitchers in recent years and this is still a department that should clear up some doubts.
Getting in front of Tampa Bay is not an easy task. The Rays haven't really changed and given the results of the last few years, they can remain at a very high level. In addition to its young stars who are growing up. Randy Arozarena and Wander Franco they can always do better, Franco is predicted by many to be an outright superstar who can make history as early as 2022. There's never a strikeout in the box (taken out by pitcher). He will do a record amount of pranks.
Boston is not so contemplated in the forecasts, Like last year. He could make the playoffs, like last year. Where he beat the Yankees and then Tampa Bay, before surrendering to the Astros. It is better not to underestimate a manager like Alex CoraHe knows how to get the most out of his players. THE red stockings remain a team that depends on the attacking streak of its hitters: Devers, JD Martinez, Verdugo, Hernandez, Bogaerts. They can score as many points. In fact they must. Because if they don't make many, it's a problem. There are decidedly stronger pitching rotations in the MLB, but the return of chris sale of a stress fracture could change the horizon. There team to follow more carefully it's actually the one of the Toronto Blue Jays. The lineup was strong, it becomes very strong with the increased experience of the various Guerrero, Bichette, Kirk. Young champions who rock. Vladimir Guerrero Jr. is a possible MVP of 2022. matt chapman Not bad as a supplement. What has really changed is the pitching staff, which has become one of the most interesting in the AL. We no longer live but only Ryu, extraordinary but lonely until 2021. Now Toronto is a total team. A threat to all. And if everything wins, don't say we didn't warn you. The clay pot of division is inevitably Baltimore. It will take a few years of reconstruction to create the conditions to compete against such opponents.
AL Central: White Sox ready, looking for real opponents
The other AL team that is convinced to go all the way is Chicago, which represents the southern part of the city: i white sock. The playoffs can't be in doubt, instead there's a lot of discussion about where they'll land in October. monstrous potential. The White Sox will add points, a lot of points. Abreu and Jimenez, Moncada and Grandal: mighty attack. A two-dimensional star like louis roberto. A leader (the man who opens the batting order) as Tim Anderson. A security like pout (formerly Dodgers) as a winger. Sure, the meLynn and Crochet injuries weaken the launch department. But Chicago is in the mood to take care of the details and react immediately. They immediately signed johnny cueto, who may remember being a great pitcher. They have hired other players to be big, complete and have injury insurance.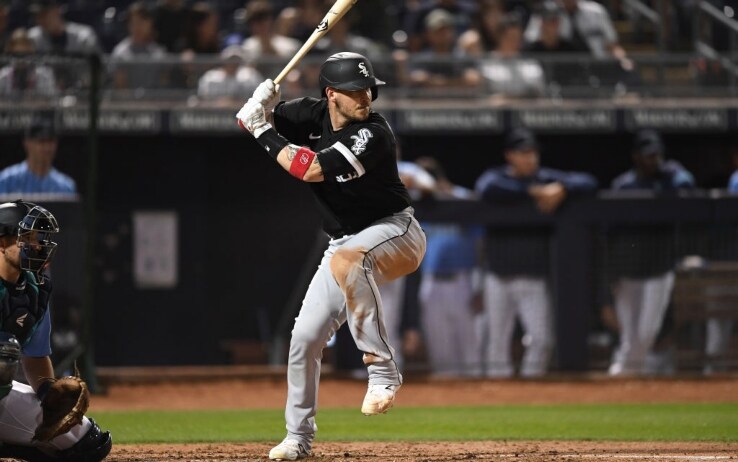 deepening
MLB: here is the National League. The Guide
The rest of the division is really very interesting, but there is no predicting exactly when they will be able to put it all together to win. The projects are there. Detroit is a team that deserves to be expected. They chose the path of talent, they planted it on the roster and now they follow it carefully. eduardo rodriguez will be the benchmark for a group of 24-year-old pitchers like Mize, Skubal and Manning whose limits are not known (they may not have them, if not the youth). in the lineup Javier Baez and Miguel Cabrera they will be able to teach other young people, evenSpencer Torkelsonone of the best prospects in the entire USA in baseball.
Also Kansas City Royals They will try to say something this season. The vital core is made up of veterans like Salvador Perez and Carlos Santanato which is added Zack Greinke who at 38 years old returns to the place where he began his career. However, there is a strong emphasis on bobby wit, which of the nation's top prospects is even No. 1. He'll play third base after a convincing spring training. He will not miss the advice of Bobby Witt Sr (the father) who played for 16 years in the MLB. cleveland start over like guardians relying on certainties: jose ramirez (newly extended 5-year, $124 million contract) who is a perennial podium star in voting for the MVP title, and manager francona terry that it will be in full service after a couple of seasons with health problems. Another certainty will be shane bieber, pitcher who has already been an All Star and an AL Cy Young Award (that is, the best of the season). It will be Bieber's turn to be a starter in the season-opening race and programming MLB on Sky Sport (Thursday, April 7 KC-Cleveland at 10:00 p.m. on channel 258). The Royals start is Greinke.) It remains to evaluate the attempt to Minnesota to immediately return to competition after the resounding failure of 2021 that led to several changes. Here comes a top player like carlos straphe's still a higher level player like Buxton and who knows what too gary sanchez freed from the Yankees environment and the catcher role he may find more luck, perhaps only as a hitter (DH).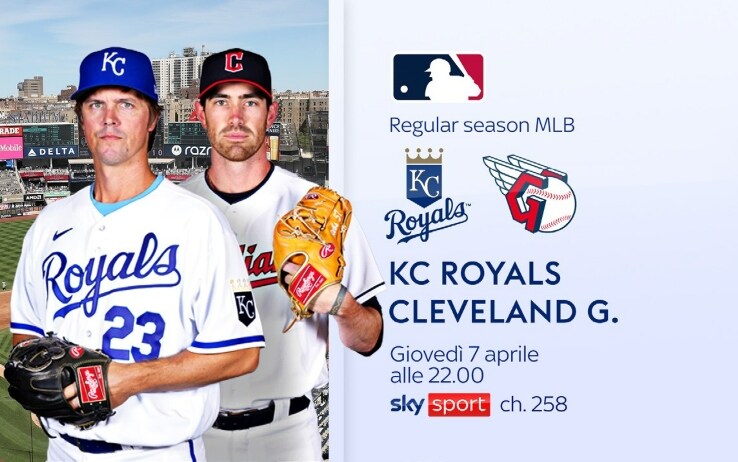 AL West: the old Houston or the new Mariners
There is no escape. They lose the pieces but in the end you'll see we'll still have to deal with the stars. Now Correa has also left (see above), there are always Altuve, Gurriel, Bregman and everyone else. Houston is the team that has won the most games in the playoffs in the last 5 years. Waiting for Get McCuller backhas on the mound Verlander, Valdez, Garcia, and Urquidy. Pride and mentality against everything and everyone. He tries to beat them. Someone will try and might even get close this time. Everyone is ready to fall in love. Seattle Mariners (after the great attraction already experienced last year). In 2021 the most beautiful light went out, now the spotlights are turned on again and will remain so for a long time. Three All Star entered as Frazier, Winker and Suarez. They also introduce a potential phenomenal rookie: july rodriguez. One that made many scouts lose their usual prudence, thus certifying a secure future as a star. One added to Jared Kelenic, who debuted last year, is only 22 years old and has only shown half of what he can do. Such a pair of forwards could turn the Mariners into a championship team sooner or later. No doubt the Angels will be one of the most followed teams in 2022. They have the most exciting player in the world of baseball, the japanese shohei ohtani. A pitcher who throws very hard. Or if you prefer, a hitter who hits home runs. In short, one that throws but is also going to beat, now a unique example of his genre. That was widespread in baseball a century ago, but has since died out. And then he comes back after the injury. mike troutjudged for years the best baseball player in the world. It wasn't enough to have two like this to win, until now. And according to many, this time will not be enough either. I'm sure a pitcher like Sindergaard It is a fantastic addition, but it comes from the reconstruction of the ligaments in the elbow… They nickname him Thor, he has to become indestructible. THE texas rangers they have invested hundreds of millions to get back on their feet as soon as possible. corey seager (short stop) and marcus semien (second base) now form a pair of interns that few teams have. Well then. But as they used to say about the Angels, a couple of great players doesn't make a team that makes the playoffs and wins. This year 12 qualify for the postseason, are two more teams (one per league). It is still a very, very difficult undertaking. Seattle last year failed to qualify with 90 wins (and 72 losses), Toronto with 91 (and 71). Just to understand what it takes to have the possibilities.
Chances they won't have Oakland Athletics. Let's call it restructuring, but in MLB they don't give you the 110% bonus. Y' a project to be redone from scratch. Literally. The real problem is where it will be remade. They are looking for a new location and a new home, with a strong interest in Las Vegas. Construction of a new stadium as part of the Port of Oakland modernization project also remains under review. It would be very suggestive. Clearer decisions about the future will come in the summer. In the meantime we play, we do what we can and we will lose many games.